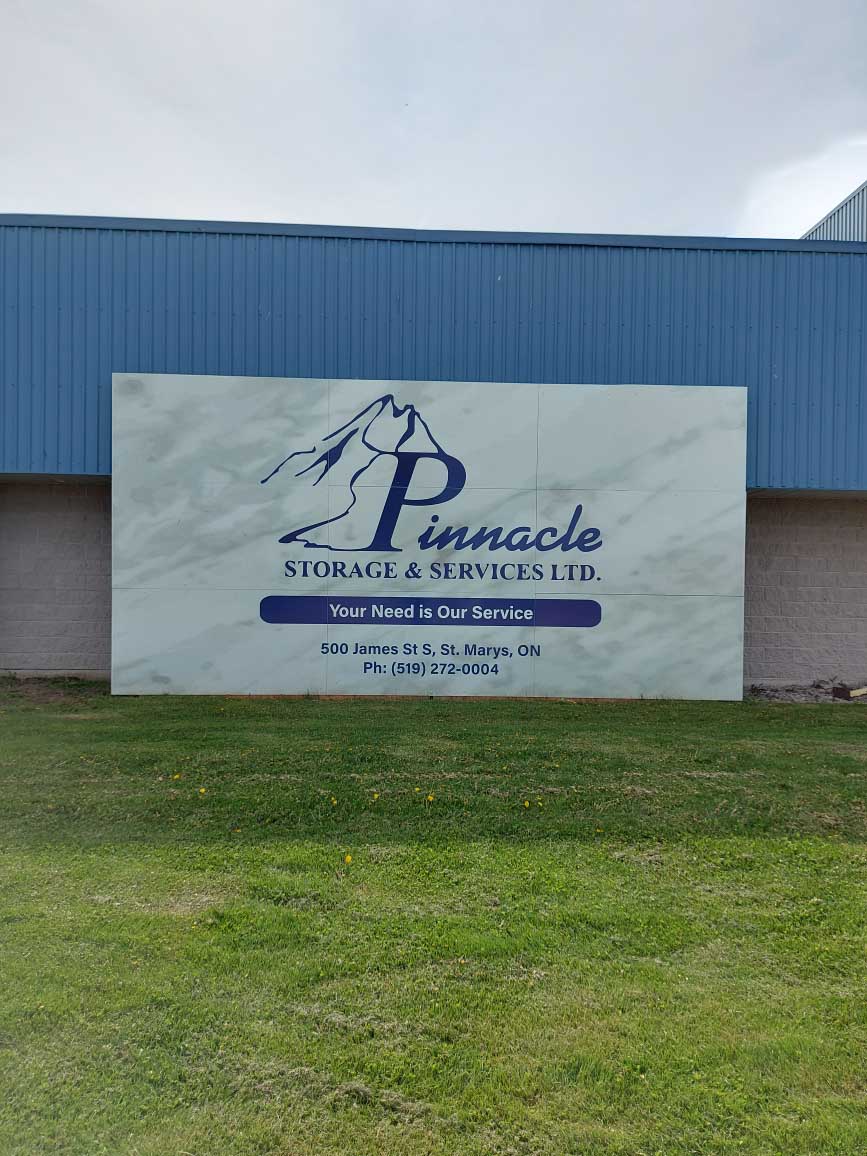 St. Marys Storage Facility
In the heart of Southwestern Ontario is our 135,000 SQ FT facility located in St. Marys. This warehouse features high bay ceilings, infrastructure and racking to handle a wide variety of products.
Pinnacle can help improve the performance of our customers with our state-of-the-art online "live" inventory system. Providing real time information to our customers and access to view their inventory on our website at any time, anywhere. With our fully staffed facilities, we offer many value-added services to provide a first class experience for our clientele, for all of our warehouse locations, including St. Marys.
With our 135,000 SQ. FT. of space, we offer both long term and short-term solutions and a dedicated staff to service your business needs, pick and pack orders, handle your materials safely and transport your product to its destination with our fleet of trucks and trailers.
Our St.Marys warehouse is close to the major 401 west highway, the city of London and border crossings