Are you downsizing your living area? Is business inventory taking over your home? Are you planning a move in the near future? Whatever your reason for needing a little extra space is, Pinnacle Storage & Services is here to help with all of your self-storage needs. At Pinnacle, you can have the peace of mind knowing that your most important belongings are safe and secure, with easy access right when you need it. We offer a variety of unit sizes and top of the line amenities and services to meet a variety of needs. When you visit our facilities, we have no doubt that you will find what you are looking for.
Customers don't just choose Pinnacle Storage & Services for our services and amenities, but because we care about providing a seamless self-storage experience. We are dedicated to providing the highest quality customer service and overall exceptional storage to every one of our clients.
Our team is here to help, so give us a call or visit us at one of our self-storage facilities and experience what Pinnacle can do for you!
Why Choose Us?
Exceptional, Clean, and Secure
Pinnacle properties are clean, well maintained, and show that the staff and resident managers take pride in their self-storage facility. Not only do our managers and staff keep an eye out for the safety concerns of our customers, but we also integrate state-of-the-art security measures to ensure total safety for your items. When it comes to the safety and security of your storage, you can trust Pinnacle Storage & Services to provide a flawless experience.
Quality You Can Trust
Providing the best professional customer service and highest quality experience is our number one goal at Pinnacle Storage & Services. With our wide variety of storage options, we will assist you in finding the best solution for your needs so you can meet and exceed your self-storage goals. Furthermore, Pinnacle is locally owned and operated, which allows us to provide our clients with hands-on oversight.
Variety of Self-Storage Unit Sizes
Whether you need self-storage for your business or residential needs, we offer a large variety of unit sizes to fit every need. Our units range in size from 5' x 5' to 15' x 50'. Enjoy low monthly rates that are pro-rated to meet actual days occupied.
5' x 5'
5' x 15'
10' x 15'
5' x 10'
10'  x 10'
10' x 25'
Benefits with you in mind
Pinnacle Storage & Services is where you want to be when you have to store. We proudly guarantee professional service alongside exceptional self-storage options to every customer that chooses to store with us. When it comes to storing your personal belongings, we know what matters most, and we work hard to provides our self-storage users with superior spaces at a great value. Here are just a few of the features that make Pinnacle self-storage stand out from the competition:
All-hour access
Residential and commercial storage
Indoor and outdoor space availability
Keypad entry
Covered loading areas
Lighting throughout the property
Month-to-month rental agreements
Advanced air filtration for climate control
Temperature control
Multiple payment options
Electronic Keypad – Comfortable Amenities and convenient features are a hallmark of Pinnacle Storage & Services. That's why we offer motorized gates and electronic keypads to ensure that your most important belongings are secure at our facility.
Resident Managers – On-site manager provides an added level of convenience and security. With years of training and experience, our professional facility managers will help you save money by helping you secure the exact amount of storage space that you need, and not a square foot more.
24-Hour Surveillance – At Pinnacle, we know that security and comfort go hand in hand. To give you the highest peace of mind, all of our facilities are equipped with a 24-hour digital surveillance system. For added security, each of our facilities is fully fenced and integrated with excellent lighting. So no matter what time of day or you visit your self-storage unit you will feel at ease.
Moving Supplies – Need boxes or help with moving services? Bubble wrap, tape, or other packing materials? No problem. Pinnacle Storage & Services is your one-stop shop for all of your storage needs. We help to make your moving and storing process as easy as possible by offering you a variety of moving supplies and services.
Find Your Self-Storage Unit Today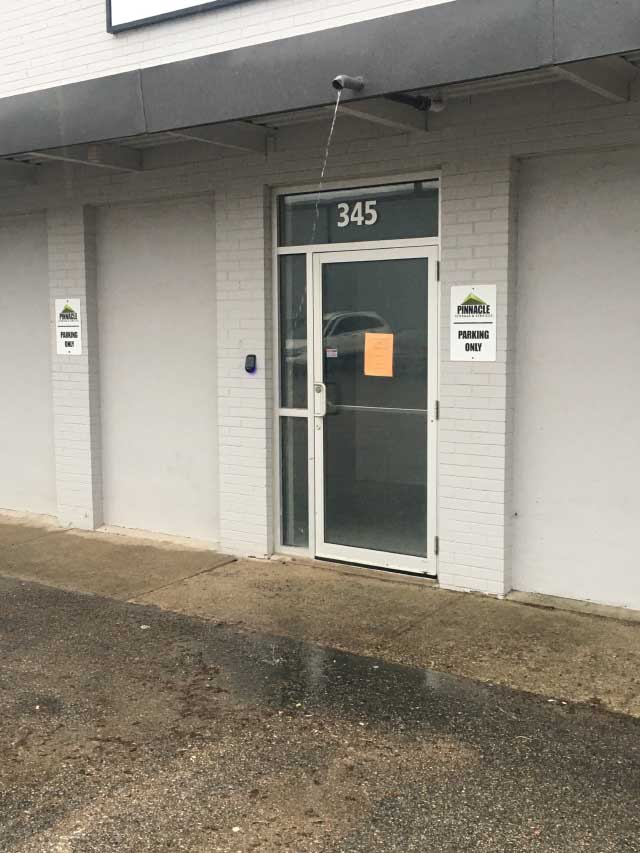 Many people who are seeking additional storage space for their home or business are doing so for the very first time. If you're not sure of your specific storage requirements, don't worry. Every Pinnacle Storage & Services staff member is highly trained and ready to help you determine what type and how much storage you need. We never pressure a tenant into excess square footage or unnecessary features. Individuals, families, and businesses will be sure to find the right solution to their unique storage need at Pinnacle.
Are you ready to start your self-storage journey? Contact us to learn more today!